BOZEMAN — David Alston and Ty Okada have been Montana State football teammates for the past two seasons, but their high school rivalry is still simmering.
Okada attended East Ridge High School in Woodbury, Minnesota. Alston's alma mater is Woodbury High, which is a few miles northwest of East Ridge.
"He actually beat me my senior year. He was a cadet. I'm sure he told you all about it," Okada told 406mtsports.com with a smile on October 17. "We brought it to them for many years before that, so that's fine."
Alston did indeed mention that Woodbury win in 2016 when he spoke to reporters a week earlier.
"My junior year, they had to beat us, and I think we beat them by about 30 points," Alston said with a smirk. "I give (Okada) shit for this all the time."
Alston slightly overstated the final score, which was 47-25, and his Royals lost to the Raptors in Okada's first three years at East Ridge. Their rivalry bragging rights come down to recency versus frequency.
Although Alston and Okada like to hang out, they've long since put their days in Minnesota behind them. They're not just teammates now, they're important defensive players in a team with Subdivision Football Championship title aspirations – former rivals United 1,000 miles west of their hometown.
"When you're in high school, it's your world, rivalry," Okada said. "Then you get to college, and it's so much more important than that. Now you have a guy who's your teammate, who's your brother, who you go to war with every day. That's actually really special to have that connection, and it goes beyond football.
It goes beyond football in more ways than one. Another former East Ridge athlete, Camryn Greenwald, is in her first year with the MSU volleyball program.
Okada graduated from East Ridge in 2017 when Greenwald was in eighth grade, so they didn't cross paths in high school. She also doesn't know Alston and hasn't had contact with Okada since she started considering MSU. The middle blocker/outside hitter knew Okada, however, when she was a Raptor.
"When I was watching Montana State, I remembered there was a football guy here," Greenwald told 406 Sports on Oct. 11. "There aren't a lot of people from Minnesota — from my high school, specifically — at Montana State, so another athlete (from East Ridge) is really cool.
Alston was a three-star rookie at Woodbury, according to 247Sports, and Minnesota's consensus top rookie for the Class of 2018. He signed with Nebraska but did not play in his three years with the Football Bowl Subdivision program.
Like Greenwald, Alston knew Okada in high school but did not know him personally. When Alston considered moving to MSU ahead of the 2021 season, Okada was one of the first Bobcats to call him, Alston said.
"I knew the type of kid he was, growing up playing against him. I knew he was a really good player, a really good person," Okada said, adding, "Having that built-in connection being from Woodbury and someone who made this trip from Minnesota, just a shoulder to lean on."
Alston was part of MSU's big defensive line rotation last season, and he finished with five tackles. He's also a defensive end this year, but he's had a bigger impact: eight tackles, 2 ½ tackles for loss and two sacks in eight games, including a scratched sack against Idaho State.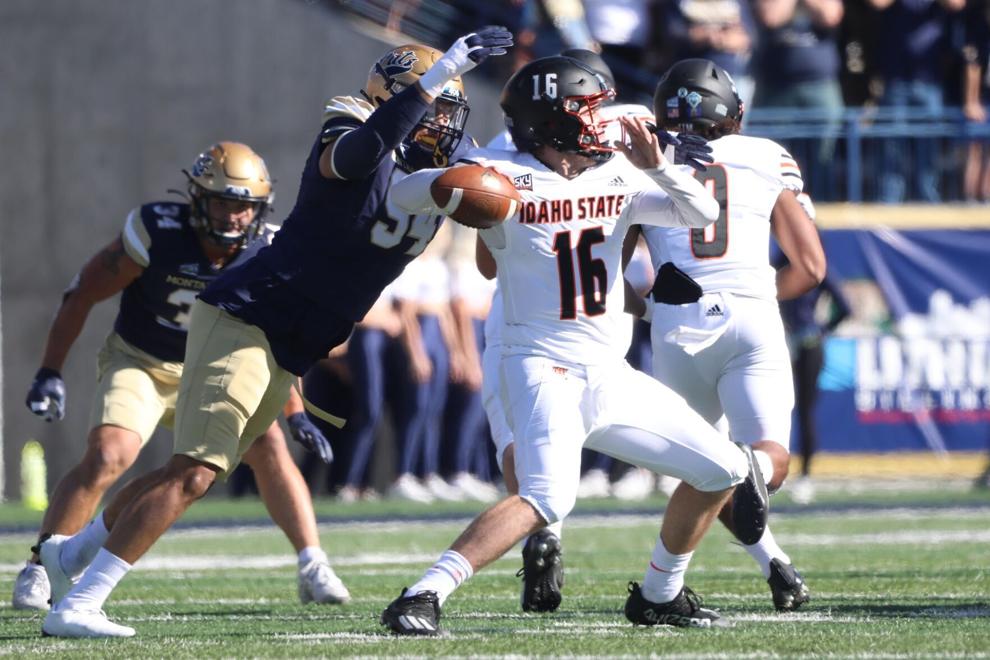 Okada continued at MSU, redshirting in 2017, performing well in a special teams role the following season and contributing on defense in an injury-shortened 2019 season. He became MSU's starting nickelback last season and earned an All-Big Sky second-team selection.
Okada is team captain this season, is third on the Cats with 44 tackles and first with six pass breakups. He also intercepted a pass against Northern Colorado.
"He was awesome. He helped me integrate into the team," said Alston. "He's such a good leader for us, and he does so many good things."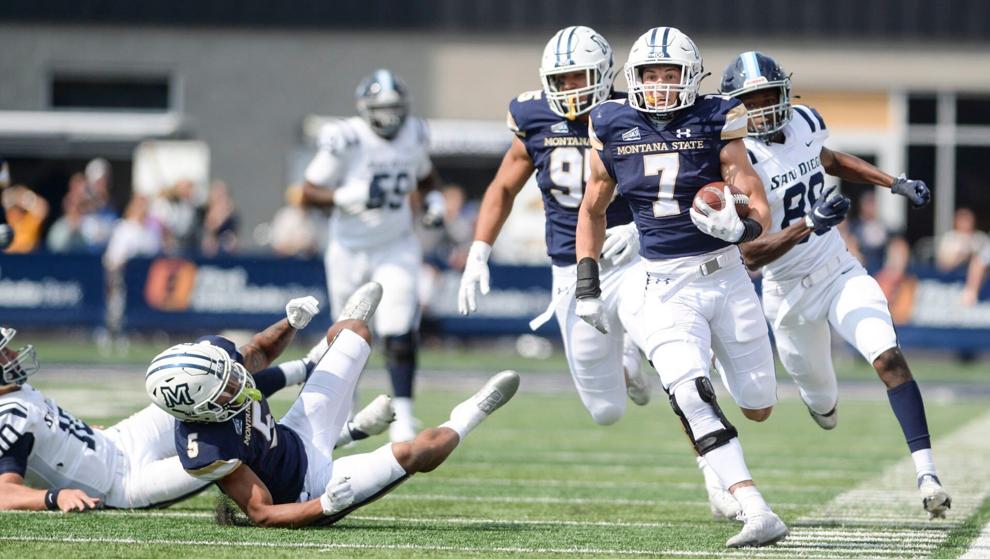 Alston and Okada are the only Minnesota natives on MSU's 2022 roster. Former teammate Lewis Kidd, now a rookie offensive lineman with the New Orleans Saints, hails from Minneapolis, less than 20 miles west of Woodbury. Kidd and Okada nearly crossed paths in the 2014 Minnesota State Playoffs, Okada said.
"We made a really quick connection," Okada said. "He took me under his wing. Lewis was a great guy and a great leader.
Okada and the Raptors lost Minnesota's 2015 Class 6A title game by a score of 14-13. Alston has never played in a league game with the Royals. MSU lost the FCS title game last season.
The Cats, who are resting this week, have reason to believe they can return to Frisco, Texas. They're No. 3 in the Stats Perform FCS Top 25 and are posting records of 7-1 overall and 5-0 in Big Sky Conference play, and they're coming off of No. 5 Weber State.
Again, Okada is senior and Alston is junior. This time, they hope to share a rivalry win (Nov. 19 vs. Montana) and finally break into the championship scene.